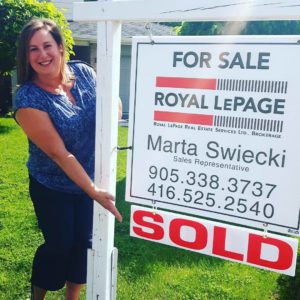 Selling your home can be a very stressful time, but with Marta's help, it was a great experience. With her knowledge of the industry and her caring manner we really felt like we were in good hands. The best part for us was her constant and open communication. We always knew where things were at and felt like she really listened to what we wanted. I can't recommend Marta enough – buying or selling, she's got you covered.
LISA & JASON JACOBS      |     Upsizing a Growing Family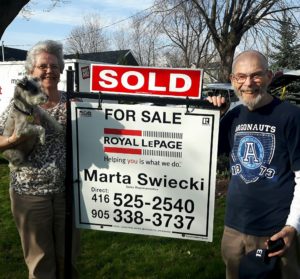 Marta was absolutely amazing. After 52 years in the same home, a move was very stressful for us. Marta made us feel comfortable, was there for us at a drop of a hat, and always worked to ensure our needs were met. Marta made us feel as though we were her only clients. Also, Marta helped us find a beautiful home for the next phase of our lives. Thank you!
ENNIE & LLOYD HURST    |    Downsizing after Over 40 Years in Oakville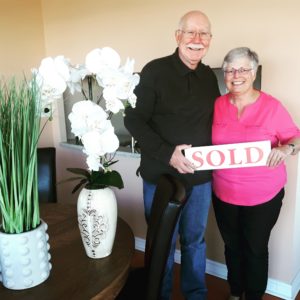 If you require the services of an excellent Realtor, look no further…Marta Swiecki can make your dreams a reality! My husband, daughter and I gave Marta a long list of 'Must-Haves' for the house we needed in order to create two residences within the same home. Four days prior to our departure for a month-long vacation, 'The Perfect House' came on the market. Marta got us in to view it immediately and encouraged us to put in an Offer regardless of our upcoming absence. It was mid-October. We were buying our 'Dream House' in a 'Down-Market' totally unprepared to put our Condo and our daughter's Townhouse up for Sale. Not a problem for Marta. She advised us what furnishings to delete from both properties. 
EDITH & DAVE MATTLESS    |   Upsizing to a Multi-Generational Family Home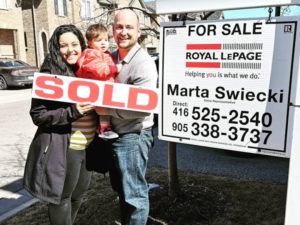 My wife and I have so enjoyed working with Marta over these past few months. Selling our first home was not easy, but she was so helpful and we couldn't be happier with the results. Thank you, Marta!
JUSTIN & MARY MANTEI   –   Upsizing a Growing Family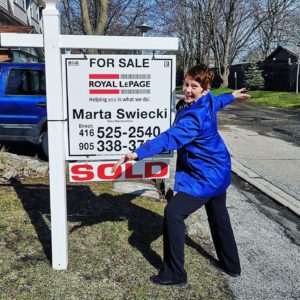 It is not often I do public reviews or testimonials. I make an exception when a company, service, or person impresses me significantly. This is one of those exceptions. Selling a house can be one of life's major stresses. Working with Marta made the process easy, stress free, and successful. From the time I first contacted her, to the time this picture was taken with the sold sign and beyond, her customer service, responsiveness, and expertise shone through. Any real estate agent can be kind and responsive, but when this is combined with professionalism, know-how, the ability to do thorough research, and give spot-on advice, it is a rare situation. I have absolutely no hesitation recommending Marta Swiecki. You will not be disappointed.
DAWN PICKERING   –   Relocating Out of Province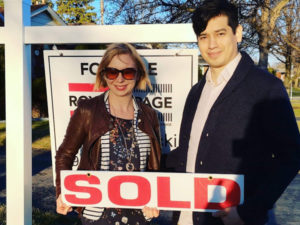 Marta is fantastic! She is always well prepared and does a ton of research to make sure you are putting your home at the right price point and that you are making a good offer when buying. She is very accommodating and will work with you to make sure everything goes smoothly. I can't recommend her enough 🙂
SARAH & MICHAEL SIBANY  –  Upsizing to a Multi-Generational Home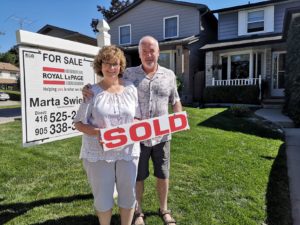 Our experience with Marta was a pleasant one. We haven't moved in more than 20 years and Marta was very thorough and explained everything to us in detail. From the signing of papers, to the staging of our home, Marta was readily available with answering our questions and offering good advice. Our house sold quickly with multiple offers over the asking price. Marta is friendly and kind and full of energy. We would highly recommend Marta Swiecki for all of your real estate needs. A+!!!
DARLENE & SCOTT STEWART  –  Downsizing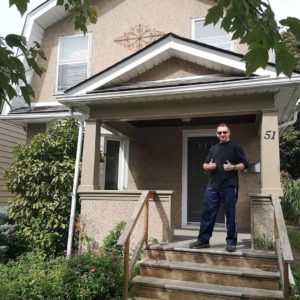 As a 1st home buyer Marta was a huge help to me. She guided me and steered me in the right direction up to the purchase of my first home. If you are looking for a real estate agent who will take care of you and your family's needs in purchasing a home I STRONGLY recommend Marta Swiecki and you 100% will NOT be disappointed!!! If this was a 10 star rating it would be an easy TEN!!!
RYAN BROOKS   –  First-Time Home Buyer